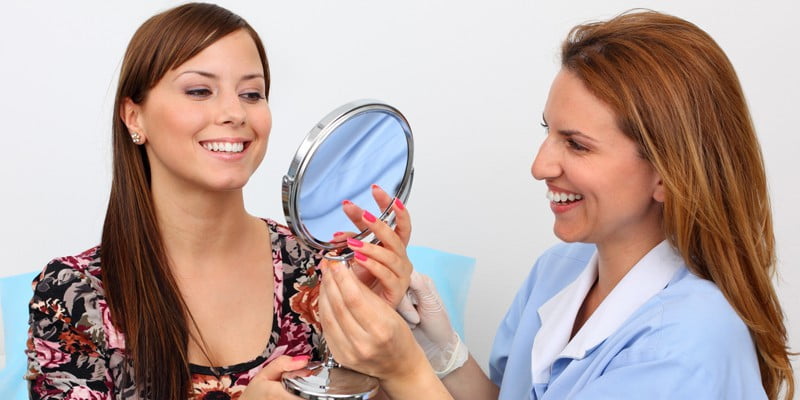 Posted In: Dentist
Dental Insurances are Preferred by All
These days' dental problems have become very quotidian issues in our life and hence, most of us often require to visit the dentists. But the continuous rise in cost for the dental treatment has made many people unable to get the complete dental care that is desired by them. Here comes dental insurance which is designed for the people who are desperately looking for some reimbursement or looking for a co-payment provider.
But it is also true that the dental insurance is not at all an individual health plan. In fact, this insurance is designed in such a way that it only serves as a supplement to basic health care. With such an insurance plan, we can seek for treatment at a discounted or reduced rate or we may be eligible to get a partial reimbursement.
Not all dental insurance coverage plans provide us with the same benefits or give us equal coverage. Usually, dental insurances vary from the type of coverage to the deductible. Since everyone needs insurance,  depending on our needs and requirement, we can choose what type of coverage we want and how much of a deductible we need for our treatment.
We can also go for a coverage that offers us to see any dentist or one that has a list of dentists (preferred dentists) from which we need to choose a covered dentist for coverage. If we go for a preferred dentist, we will get more benefits and coverage. Sometimes, depending on our coverage plan, all costs and other expenditures are covered with a small co-payment. The preferred dentist just sends all the bill details to the insurance company and hence, all is paid by the company providing we have paid our co-payment part.
We may find many insurance preferred dentists in Melbourne in several dental clinics. If we take treatment from those dentists, then we will certainly be eligible for a good insurance coverage. If we don't use these recommended or preferred dentists, then our coverage's will be a very low as compared to the preferred one.
The type of coverage that we generally receive from a dental coverage plan are
Cleanings: Entire cleaning of the teeth and mouth
X-rays: Dental coverage is applicable for X-rays but generally once a year
Oral examinations
Fillings: a kind of dental feeling
Root Canals: Root canal treatment or RCT usually comes under a dental coverage
Tooth extraction
Capping of teeth: Since certain caps are costly, hence it comes under dental coverage's.
Some facts about dental insurance: Before we get ourselves enrolled with any dental insurance, let's know some practical facts about dental insurances.
Not all-in-one plan: Dental insurance is not basically an all-in-one plan where it covers almost all types of treatments. We should thoroughly study the insurance products before we choose our desired one.
Limited choice of dentists: Usually, most insurance companies provide us with a list of dentists or preferred dentists and we need to choose one from the list that they provide us. So, undoubtedly we will get a limited choice of dentists.
Limited coverage: The prime purpose of dental insurance is to reduce the expensive costs of treatment. Hence, we will only receive a partial reimbursement of the expenses that we spent.
Flemington Dental Care is one of the prodigious dental clinics in Australia. Moreover, the clinic is equipped with many insurance preferred dentists in Melbourne who are passionately treating their patients. The clinic provides services for cosmetic dentistry, children and adult dentistry, general dentistry and various orthodontic treatments.
If anyone is suffering from dental problems and moreover has dental insurance, then they should come to the Flemington Dental Care clinic for their treatment as most of the dentists of this clinic are insurance preferred dentists.