Dentistry is our passion.
It is our aim to make your visit with us a comfortable one. Our dentists are locally trained, regularly educated, and are here to help you make an informed decision about the best treatment that we can offer.
We are here to hold your hand to guide you through difficult scenarios – which fortunately we can work on together with you to obtain amazing life-changing smiles that dentistry can offer!
Our certified nurses, will be familiar faces who you will meet regularly. They work together with our dentists to cater for your individual needs and to achieve the very best outcome for you in a relaxed, stress-free environment.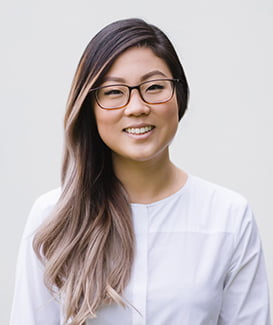 Dr. Sabina Choi BBiomed, DDS (Melb)
Sabina graduated from the University of Melbourne with the Doctor of Dental Surgery. Having spent her training in rural Victoria, she has now works in several private practices across Melbourne. She enjoys working together with all members of the family to achieve happy, healthy smiles. In particular, Sabina enjoys seeing children for their regular dental visits and with her gentle nature, she can make their first dental experiences enjoyable – which will no doubt leave good impressions for their future dental visits. She believes dental visits should start early to minimise the difficulties associated with early dental decay. Prevention is the key – which you may hear her say over and over again.
On her days off, she enjoys hiking in the great outdoors and relaxing with her dog at the local park, as well as keeping fit with regular lap swimming sessions. She can speak English and Korean.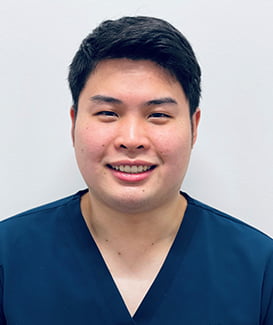 Dr Frank Zeng
Frank graduated from The University of Melbourne with a Doctor of Dental Surgery.
Frank strives to make dental visits as comfortable as possible by taking time and care with each patient, while placing an emphasis on preventative treatment. In addition to preventative dentistry, Frank enjoys other aspects of general dentistry including restorative and aesthetic dentistry.
Outside of dentistry, you will find Frank on the courts playing basketball or in the kitchen cooking up a feast.
Frank speaks English and Mandarin. He is available Mondays and Fridays.
Dr. Darren Chen, DDS (Melb)
Darren is a Melbourne local and graduated with Doctor of Dental Surgery from the University of Melbourne. While he enjoys all aspects of dentistry, he has a particular interest in restorative dentistry. Darren is committed to making sure that your dental visit is a comfortable one and values the relationship between patient and dentist. Apart from English, Darren can also speak Shanghainese and is proficient in Japanese.
Outside of dentistry, you'll either find him making birdies on the golf course or playing guitar and working on his album.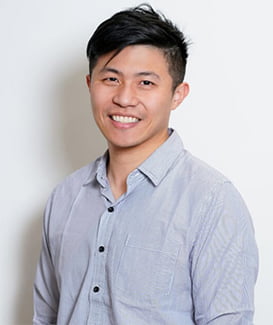 Dr. Timothy Van, BDSc (WA)
Timothy completed his Bachelor of Dental Science from the University of Western Australia in 2008 and moved from the sunny beaches of Western Australia to establish his practice in Melbourne.
His broad exposure to treating patients over the many years, as well as his dedication to continued professional studies, has led him to develop a strong interest in the management of complex dental problems and cosmetic dental rehabilitation (including dental implants).
His achievements to-date include:
GIDE Master Clinical Implant Program (Loma Linda University, Los Angeles) alumni
Nobel Biocare MALO All-on-4 training
Progressive Orthodontics graduate
Advanced certified Invisalign provider
Accredited provider of relative analgesia (nitrous oxide and treatment under Twilight Sedation
Team leader for multiple CHAT dental volunteer trips to Vietnam
Diode laser certification
Timothy is not only passionate about his work, but he is also passionate about his family. In his time outside of dentistry, he enjoys spending time and building memories with his wife and two young girls.
Timothy is fluent in English, Cantonese, Vietnamese and Mandarin. He consults on Monday mornings and Friday evenings.